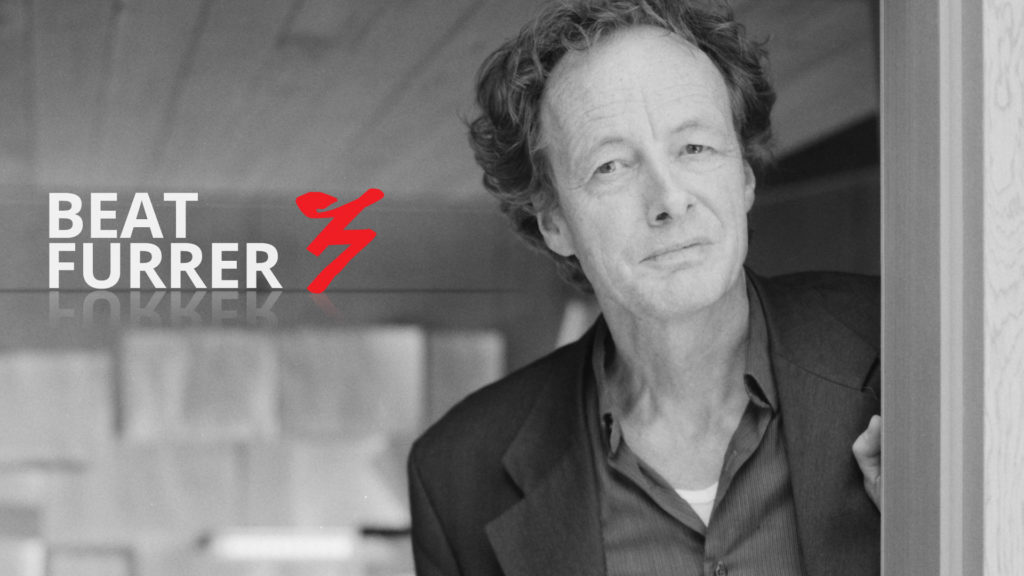 Beat Furrer was born in Schaffhausen (Switzerland) in 1954 and received his first musical training on piano at the local conservatoire.
After moving to Vienna in 1975, he studied conducting with Otmar Suitner and composition with Roman Haubenstock Ramati at the Hochschule für Musik und Darstellende Kunst.
In 1985, he founded Klangforum Wien. He directed it until 1992, and is still associated with it as a conductor. Commissioned by the Vienna State Opera, he composed his first opera Die Blinden.
His second opera Narcissus was premiered in 1994 as part of the Festival "steirischer herbst" at the Graz Opera.
In 1996, he was composer-in-residence at the Lucerne Festival. His music theatre work Begehren was premiered in Graz in 2001, the opera invocation in Zürich in 2003, and the sound theatre piece FAMA in Donaueschingen in 2005.
In the autumn of 1991, Furrer became a full professor of composition at the Hochschule für Musik und Darstellende Kunst in Graz.
He was a guest professor in composition at the Hochschule für Musik und Darstellende Kunst in Frankfurt 2006–2009.
Together with violinist Ernst Kovacic, he founded "impuls", an international composers' and ensembles' academy for contemporary music. In 2004, he was awarded the Music Prize of the City of Vienna, and in 2005 he became a member of the Academy of Arts in Berlin.
He was awarded the Golden Lion at the Venice Biennale in 2006 for FAMA. In 2010, his music theatre piece Wüstenbuch was premiered in Basel.
In 2014, he was awarded with Great Austrian State Prize. In 2018, he received the Ernst-von-Siemens music prize in recognition of his lifetime's compositional output.
His latest opera La Bianca Notte, based on texts by Dino Campana, was premiered in Hamburg in the spring of 2015.
In January 2019, his new opera Violetter Schnee with a libretto by Händl Klaus (based on a libretto by Vladimir Sorokin) premiered at the Staatsoper Unter den Linden in Berlin.
Since the 1980s, Beat Furrer has composed a wide range of works, from solo and ensemble music to orchestral and choral works and opera. He is well-known for his nuanced exploration of the human voice and its relationship to instrumental sound.
Board of Judges Member in Concorso 2 Agosto "2 Agosto" International Composing Competition, Edition 2020